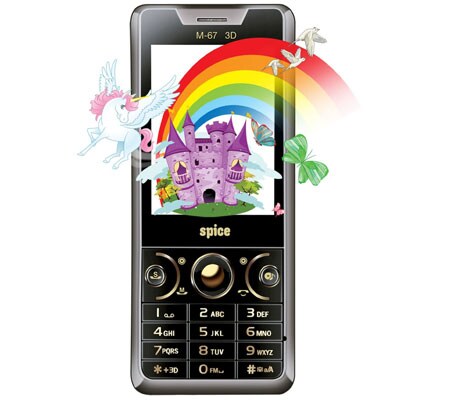 Spice has launched the View D mobile phone- with a 3D display. The View D will offer a Full 3D experience without the need of specific 3D glasses.
View D the mobile device, with a 3D display has been launched in India for the first time. We have created this new device to fulfil the latest demands of smart mobile phone users. We expect that the View D will get popular amongst the youth, as they are always looking for smarter and newer ways of communication. The Spice View D satisfies ours hunger to bring in innovative technology as well as their need of trying something new and cool said, Mr. Kunal Ahooja, CEO & Director of Spice Mobiles.
The View D comes with an interface switch mode- between 2D and 3D, depending on the preference of the user.
The phone has a 2.4 inch screen, 2MP camera, expandable memory up to 16GB, MP3 and FM Radio as well as GPRS and Wap. Spice have priced the View D at Rs 4299.